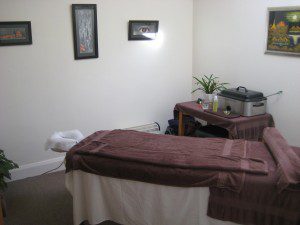 Driftwood
The Driftwood room is predominantly used for massage.  It has a table with electric blanket, heaters, music system and good natural lighting.
When not in use by a Massage Therapist it may be possible to hire this room – please call in or 'phone for more details regarding costs and availability.
Cost to rent (prices correct as of 27th April 2022)
$90.00 per day GST incl
$250.00 per week GST incl
Rental includes electricity, heating, rates, wifi etc.
Mosgiel Holistic Centre
12 Church Street
Mosgiel
03 489 3677